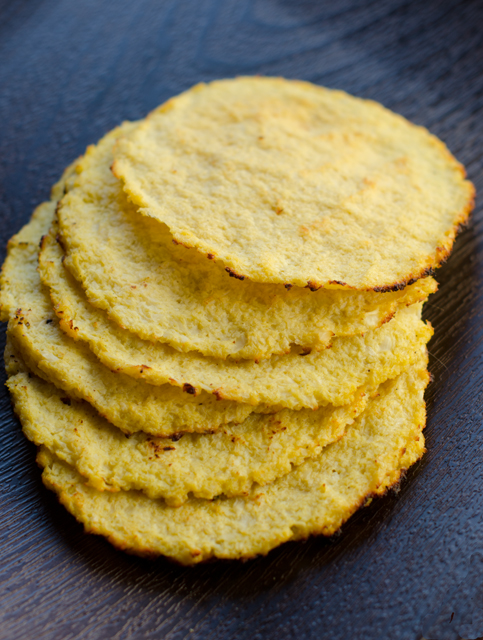 Does any vegetable come close to having the versatility of cauliflower? It has a nutty sweetness when roasted and a creamy sumptuous quality when steamed and puréed. It's a low carb, paleo, gluten-free option that substitutes for rice, couscous and even pizza crust. Let's not neglect to mention the nutritional benefits as well. Cauliflower is an excellent source of vitamin C. vitamin K, folate, pantothenic acid (vitamin B5) and dietary fiber and an entire head of cauliflower is only 156 calories!
Here's a recipe to help keep you on track for a new year of healthy eating and a creative addition to your cooking repertoire, cauliflower tortillas. They have a texture similar to the real thing and a mildly nutty flavor.
Preheat your oven to 375°F and line two baking sheets with parchment paper, a Silpat liner works too. I use a little nonstick spray on the edges to keep the parchment from curling up. Start with a medium cauliflower, the one I used was 2 lbs, including the greens. Cut the cauliflower in quarters, remove the greens and most of the core. In a food processor, pulse the cauliflower into granules finer than rice, but don't get to the point of liquefying it. I do this in batches so no chunks are left behind. If you don't have a food processor you can go low tech and do this step with a hand-held box grater. The cauliflower needs to be cooked to remove as much liquid as possible. You can do this in either a microwave or a steamer. The next step is crucial to get the right consistency for the cauliflower "dough". Gather the steamed cauliflower granules in a clean cloth dish towel (a thin one works best) and wring out all the excess liquid. Use rubber gloves or an extra towel to protect your hands, the cauliflower will be very hot. If you have the time, you can wait until it cools down a bit. When you think you have squeezed out all the liquid you possibly can, squeeze some more. The end result reminds me of masa dough, the ingredient corn tortillas are made from.
Place the well-drained cauliflower in a medium bowl and mix in two well beaten eggs and salt and pepper to taste. Many of the recipes I read add additional herbs and spices at this point and you are welcome to do so if you choose. I prefer to keep mine plain like a regular corn tortilla to showcase the flavors of what I fill it with.
Divide the cauliflower mixture into six portions and use your hands to press them evenly into six small circles, about five to six inches in diameter. Bake in the preheated oven for ten minutes, take them out of the oven and flip them to the other side and bake for an additional 5-7 minutes. I used convection heat and that helped them brown in the oven. You can also brown the tortillas in a pan to give them a crispy edge and a more nutty flavor.
The resulting tortillas are soft and pliable like the real thing and they hold up well to a variety of fillings. On my first attempt I filled them with taco seasoned ground turkey, guacamole and salsa. They would be great for quesadillas or enchiladas too. You don't have to limit your choices to just Mexican, they would make a great breakfast wrap or with some smoked turkey, avocado slices, lettuce and tomato for a low carb lunch. Joe gave them two very enthusiastic thumbs up. Today we made breakfast tacos with scrambled eggs, cheese and chicken sausage topped with guacamole and salsa, delicious! Next to try, chicken enchiladas.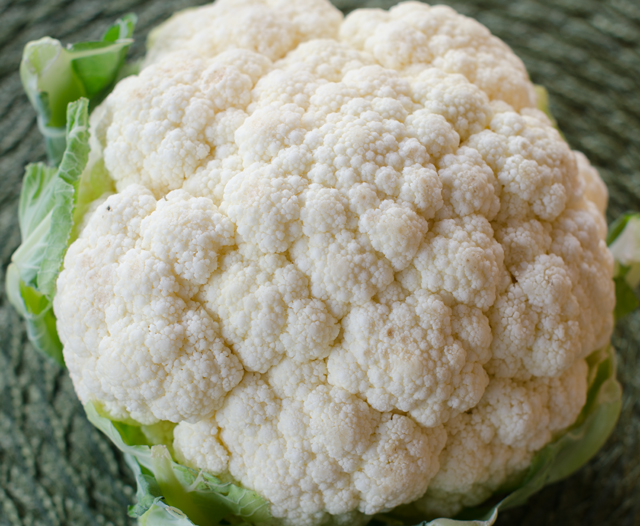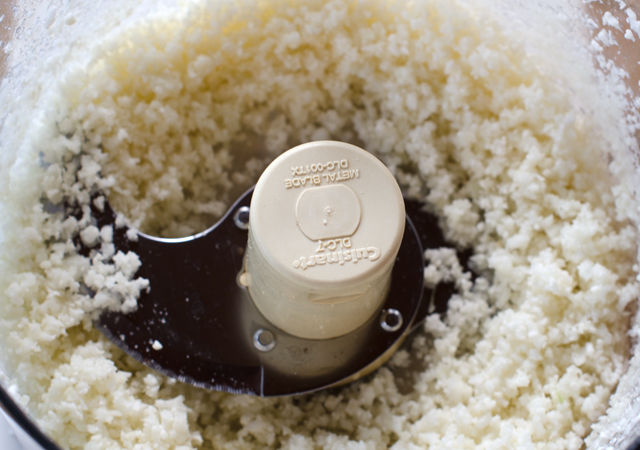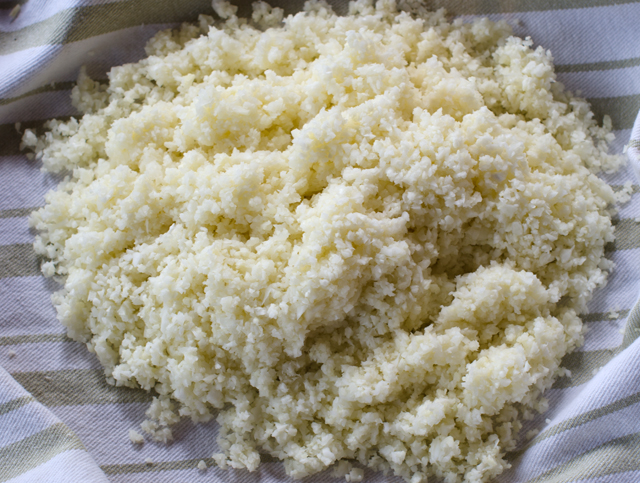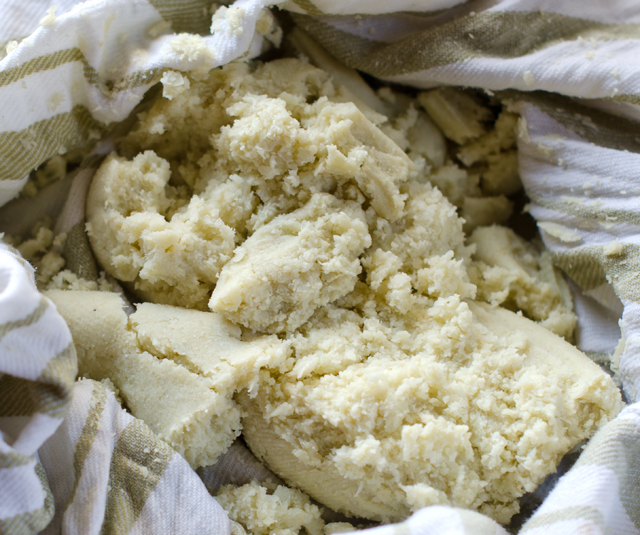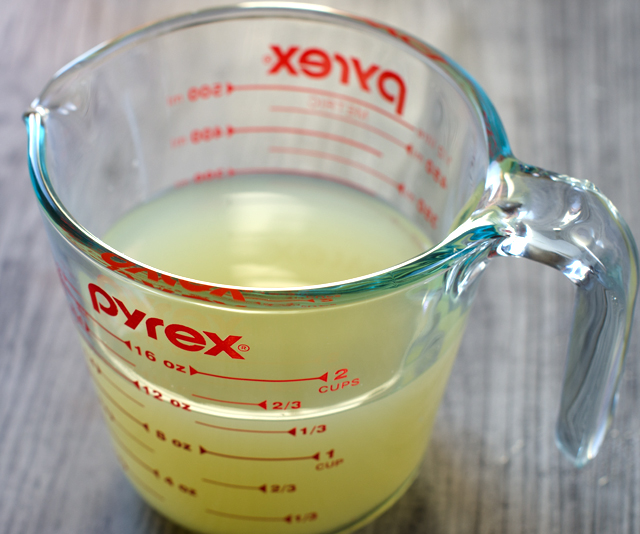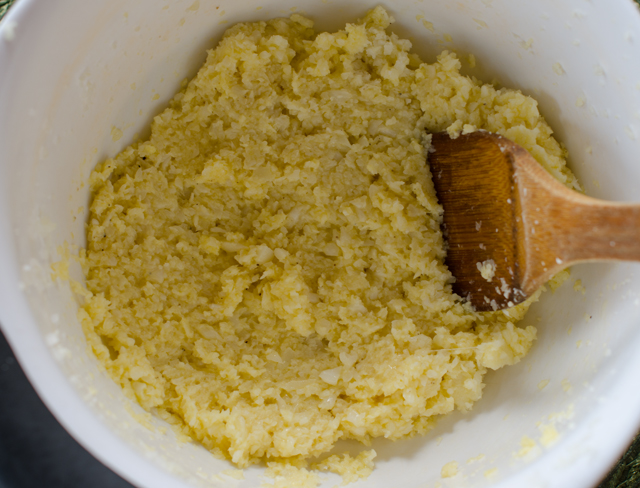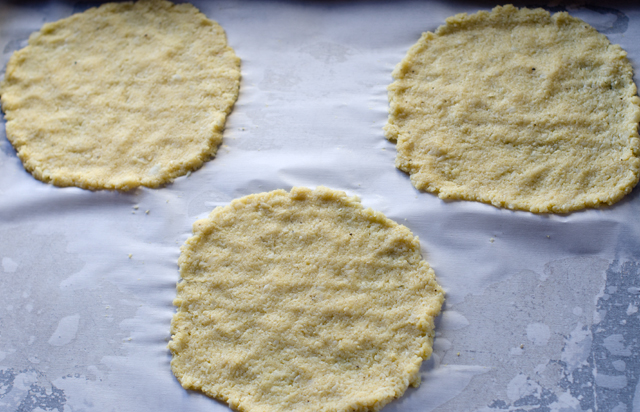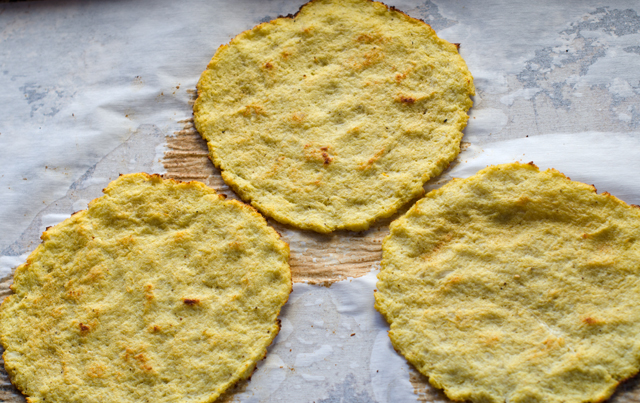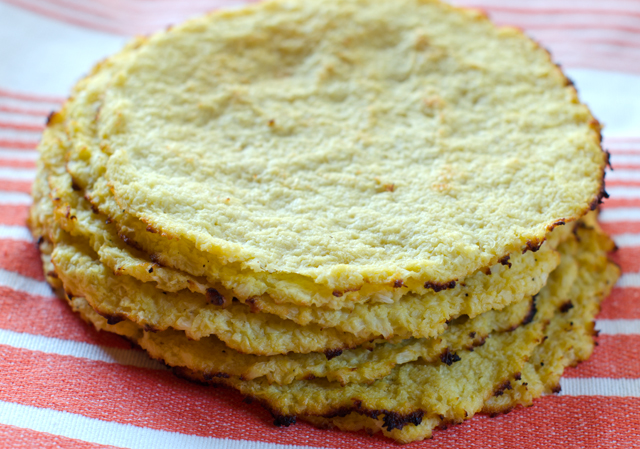 Cauliflower Tortillas
Makes 6
Ingredients
1 medium cauliflower (about 2 lbs total including the greens)
2 large eggs
Kosher salt and freshly ground pepper to taste
Directions
Preheat oven to 375°F (I used convection heat) with racks in the upper and lower shelves of the oven. Line two large baking sheets with parchment. I use a little non stick spray on the corners to keep them from rolling up.
Cut the cauliflower in quarters, remove the leaves and cut out most of the core. In a food processor pulse the cauliflower into granules, smaller than rice. I ended up with 6 cups lightly packed cauliflower.
Place the riced cauliflower in a bowl and microwave on high for two minutes, stir well, microwave two minutes, stir and microwave again for two minutes.Alternately you can cook the cauliflower in a steamer.
Dump the cooked cauliflower in the center of a cloth dish towel or a doubled layer of cheesecloth. Gather up the ends, careful, it will be extremely hot and squeeze out any excess liquid.  You may want to protect your hands with an additional towel or rubber gloves. When you think you have removed all the water, give it one more squeeze.
Return the cauliflower to a bowl, add two beaten eggs, salt and pepper to taste and mix well until combined.
Scoop out the cauliflower into 6 fairly equal portions on the baking sheets and form into circles.
Bake with trays in the upper and lower half of the oven for five minutes then reverse the upper and lower positions and bake for another five minutes. Remove both trays from the oven and peel the tortillas off the baking sheets, flip them over and return to the oven for another 5-6 minutes.
Transfer cooked tortillas to a wire rack to cool.
Heat a medium-sized non stick pan over medium heat and brown the tortillas on both sides to crisp the edges.
Store in well sealed freezer bags. To use, reheat tortillas over medium heat in a small non stick pan.