Kale and goat cheese gratin is the ultimate winter comfort food and a great addition to any potluck or holiday feast. The original recipe from Fine Cooking called for dandelion greens but I have made it with baby chard greens and spinach as well, depending on the season. This time I used the bounty of fall kale from our garden. Joe planted several varieties, for this recipe I used a combination of Lacinato or Tuscan, Red Russian with its purple veins and stems and curly Dwarf Blue Curled. If we're lucky, some of the plants that don't die off this winter will provide us an early spring kale crop.
When shopping for kale look for moist, crisp, unwilted bunches, unblemished by tiny holes, which indicate insect damage. The leaves should not be yellowed or brown. Wrap unwashed kale in paper towels, then store in plastic bags in the refrigerator crisper for a few days. When you are ready to cook, submerge the leaves in a sinkful of cold water, swishing them around to remove any dirt. To trim for cooking, lay a leaf bottom side up on a cutting board and run a paring knife along each side of the center stem. I like using a Cutco steak knife in this step for the traction it gives. Repeat until all the stem are removed. Then cut the leaves in the size your recipe calls for, in this case, 2 inch strips. If you are so inclined, chop the stems into smaller pieces, store them in freezer bags and add them the next time you make a vegetarian stock.
Bring a large pot of well salted water to a boil and cook the kale for 3-4 minutes or until tender. You can do this step in batches if necessary. If you are doing this in batches, remove the kale with a Chinese strainer and allow the water to come back to a boil before adding the next bunch of leaves. Transfer the blanched leaves to a colander to drain well and cool. Put the cooled leaves in a clean cotton dish towel and gently wring the greens and get rid of any excess moisture. There's nothing worse than a watery gratin!
Chop the greens coarsely and put in a large mixing bowl and combine with Parmesan and a creamy goat cheese. Combine well, don't be afraid to use your hands for this. Spread the greens in a buttered baking dish and add cream that has been infused with garlic and lemon. Be sure to use a shallow gratin dish rather than a deeper, smaller one. The larger surface area helps reduce the cream. Top with the breadcrumb mixture and bake until the crumbs are brown and the liquid is bubbly and has reduced below the crumb level.
The kale and goat cheese gratin can be prepped in advance. Prepare the kale filling and add the cream to the dish but hold off on adding the crumb topping until right before you bake it. Cover with plastic wrap and refrigerate. If you have refrigerated the dish, bring it back to room temperature, or if baking right from the fridge, add a little extra time to your cooking.
Creamy, cheesy greens topped with a crunchy Parmesan crumb crust, what's not to love? This flavorful dish is great served with lamb or turkey (of course!) and makes excellent leftovers.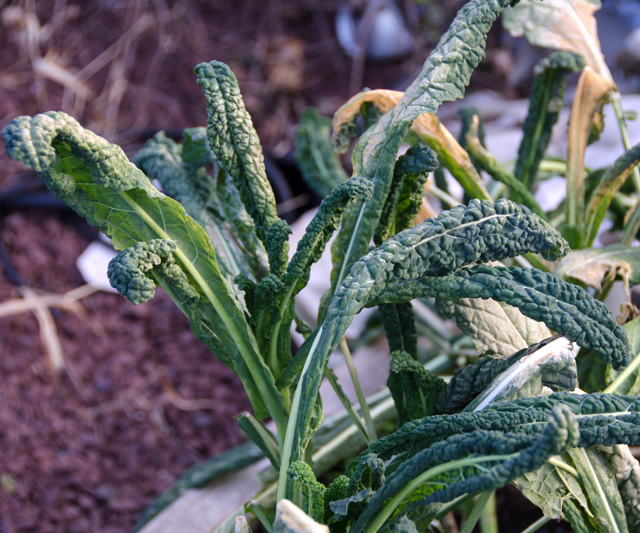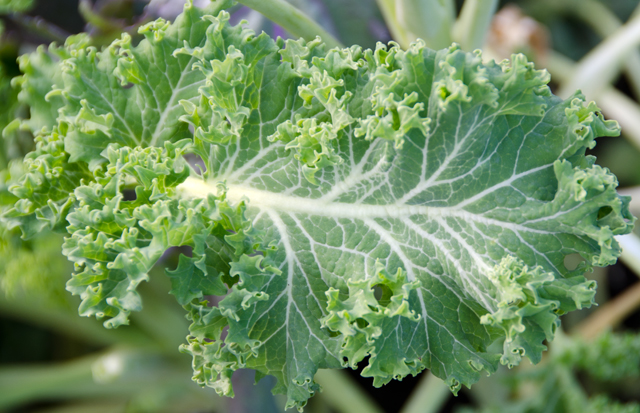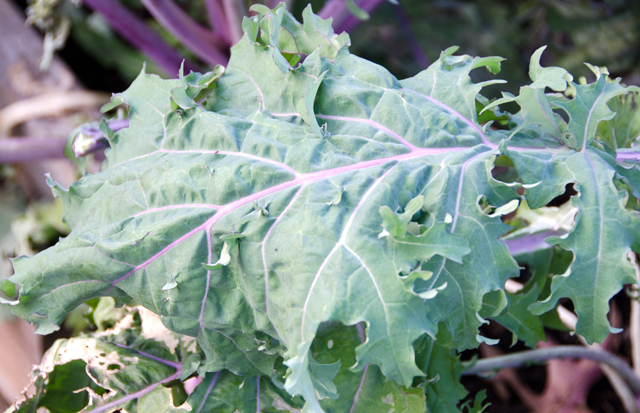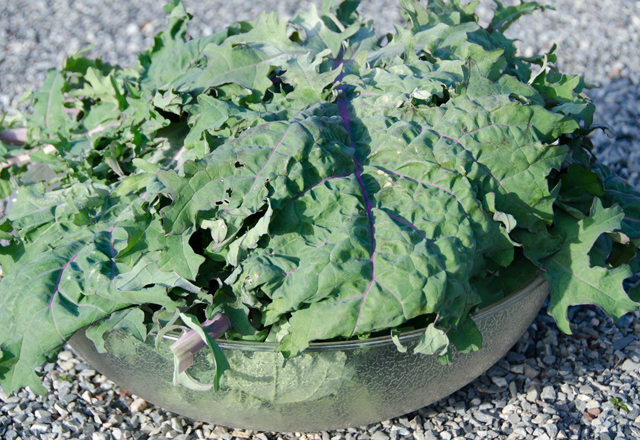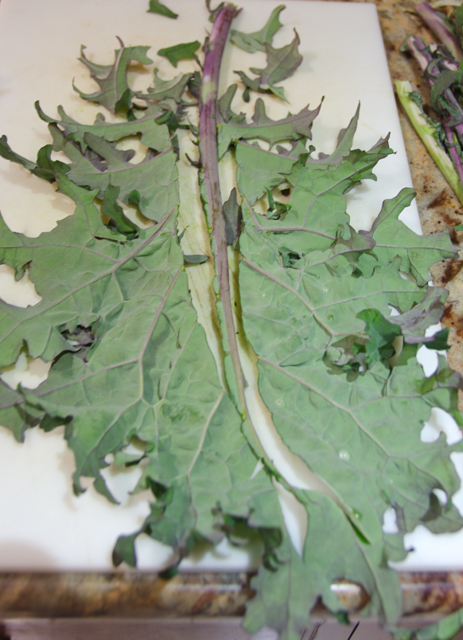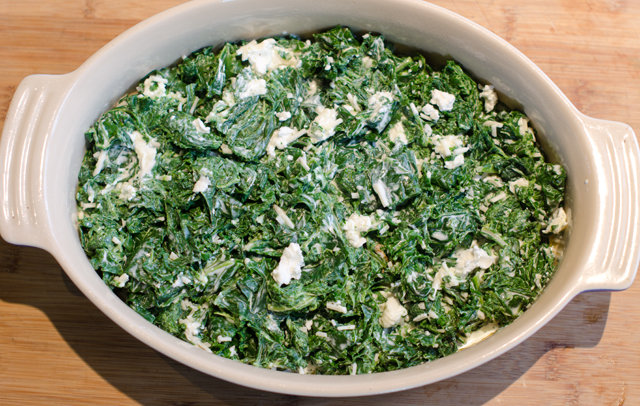 Creamy Kale and Goat Cheese Gratin
Serves six or more
Ingredients
½ t unsalted butter
Kosher salt
1 lb. kale, stemmed, leaves cut into 2-inch strips
1 c coarse fresh breadcrumbs
3 T plus ¼ c finely grated Parmesan
1-1/3 c heavy cream
2 garlic cloves, peeled and smashed
¼ t finely grated lemon zest
Freshly ground black pepper
2 oz fresh soft goat cheese
Directions
Position a rack in the center of the oven and heat the oven to 375°F. Coat a shallow medium-sized gratin dish with the butter.
Bring an 8-quart pot of well-salted water to a boil over high heat. Working in batches, boil the kale just until tender, about 3 minutes. Drain well.
Use a dish towel to gently wring the greens and get rid of any excess moisture.
In a small bowl, combine the breadcrumbs, 3 T Parmesan and a pinch of salt.
In a medium saucepan over medium high heat, bring the cream and garlic to a boil, about 5 minutes. As soon as the cream has come to a vigorous boil (but before it boils over), remove the pan from the heat and let sit for 5 to 10 minutes. Add the lemon zest and season with a little salt and pepper. Stir well and remove the garlic cloves.
Transfer the greens to a cutting board and chop them coarsely. Put them in a large mixing bowl and add the remaining ¼ c Parmesan and the goat cheese. Using your fingers, mix well. Spread the mixture in the prepared gratin dish. Pour the cream over and stir gently with a spoon to distribute evenly.
Season to taste with salt and pepper. Top the gratin evenly with the breadcrumbs.
Bake the gratin until the crumbs are browned and the liquid has reduced below the crumb level, about 30 minutes. Serve warm.