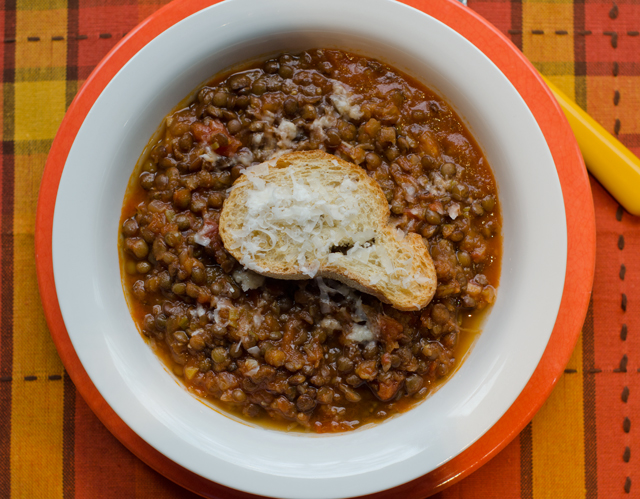 Inspiration for the recipes I post originate from many different sources and this qualifies as the most unusual, my new car. In the first week of driving my 2015 Volvo I received this warning, AWD (all wheel drive) disabled, please schedule service. This was accompanied on the dashboard with the picture of the frame of a car with two wheels out of line. That was enough to get my attention. I had it in for service in less than a week of driving off the lot, only to have the same message reappear the day after the first service. So I needed to take it back in again. Nothing seemed wrong with the steering, and the warning would be on one day, and off the next. Of course the day I took it in the service light was out.
I am occasionally offered a loaner so I don't have to wait on the car but that can also be a pain too, driving to the dealership, driving home, driving back and so on. So this time I thought I would just wait. I came prepared with a large stack of food magazines. The lounge is large and on this day, pretty full. The television was on and several of the men who were there seemed to be enjoying the banter on Live with Kelly. So I settled into my spot, pulled out my magazines and started reading as much as one can when the only available chair is right next to the television.
After Kelly comes Rachael, as in the Rachael Ray show. I don't watch much daytime television but Rachael's show isn't too bad. After a very interesting segment on cutting edge skin care, celebrity cooking with folks I've never heard of (too many channels, too many "celebrities") and how to get your house ready for a Super Bowl party, it was time for Rachael to cook. Her recipe grabbed my attention since Joe and I were both fighting the good fight against pretty nasty colds. We blamed each other for giving it but I think I know which one of us spends a lot more time around sick people! The night before per Joe's request I made a chicken soup with veggies and ditalini pasta. Rachael's recipe for tomato lentil soup looked fairly quick and just the thing for my Cold-Eze numbed taste buds.
This time of year there is nothing more comforting than a bowl of soup. Rachael calls this soup cheap, cheerful and filled with great nutrition. This recipe makes a lot of soup for two people, but as she points out, soup freezes beautifully. Perfect for a cold winter's night or just the right thing when a cold is coming on.
Start the recipe by cooking the lentils. Unlike other beans that need to soaked overnight, lentils just need to be picked through to remove stones and rinsed well in a colander. Put the lentils in a pan with water to cover by at least two inches, they will at least double in size. Add a clove of crushed garlic and salt and bring them to a boil. Reduce the heat to a gentle simmer and cook for thirty to forty minutes. You want tender, not crunchy or mushy lentils. I used the French Puy variety available from Bob's Red Mill.  If I used the lentils di Norcia referenced in  recipe I would need to mail order them through Amazon, but at almost thirty dollars a pound, I will stick with French lentils. Lentils di Norcia are grown in the high plains (4500 ft) of the Apennine mountains of Central Italy. They are said to have thin skins and a soft consistency. I will never know….
In a soup pot over medium high heat, add olive oil, she calls it "two turns of the pan", which translates to approximately two tablespoons. The vegetables and herbs are added and partially cooked to soften. Add stock, she used vegetable to keep this a vegetarian dish, but chicken stock is fine with me. Next into the pot are the San Marzano tomatoes that we both like for their natural sweetness. Rachael pointed out that some canned tomatoes have the word San Marzano in the title but not in the can! Spin the can around and make sure it contains San Marzano tomatoes in the ingredients. Break the tomatoes up with a spoon, kitchen scissors or for the tactile inclined, with your hands. Rachael and her mom do it that way. Tomato passata, a new one on me, is next into the pot. Passata is uncooked tomato puree that has been strained of seeds and skins. It is very common in Europe. I found a product from Pomi brand tomatoes in an aseptic container referred to as strained tomatoes. Substitute tomato puree with no sugar added if you can't find it, but I think it is worth searching out.
Add the cooled lentils to the pot and simmer to combine flavors and the thickness you desire. Remove the herb bundle and bay leaf before serving. This is a vegetarian dish but my husband is not. To make this more to his taste I added a few turkey meatballs at the end of cooking time. Rachael serves this soup with bruschetta, which really is, as she points out, just charred bread. She took a chunk of ciabatta and charred it over an open flame, then seasoned it with cut garlic, a good quality olive oil, flaky sea salt and chili flakes. This bread is ripped up in pieces to wipe the bottom of the bowl, in Italian that is called the scarpetta. Rachael tops the bowls of soup with grated Parmesan. Delicious!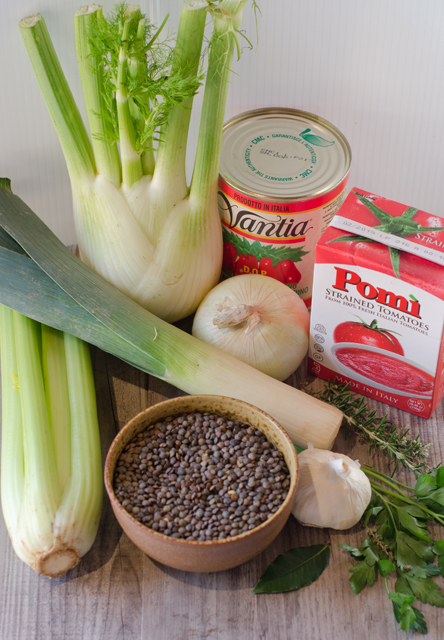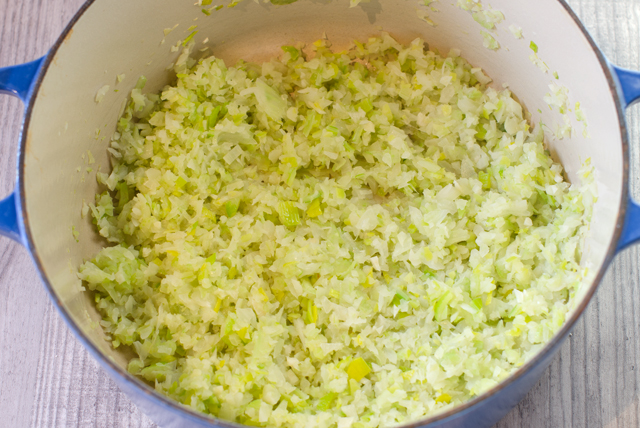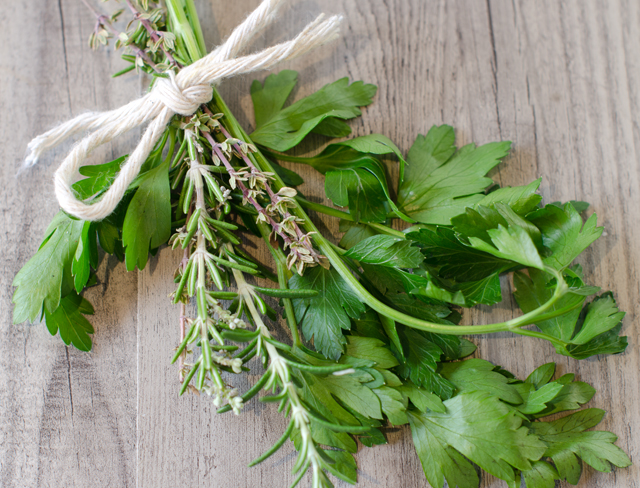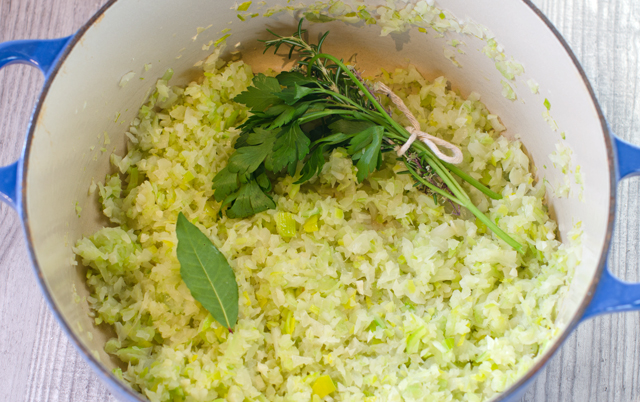 Tomato Lentil Soup
Serves 6 or more
Ingredients
1 pound lentils, I used small French lentils
4 cloves garlic, 1 crushed and 3 chopped, divided
Salt
2 tablespoons olive oil
1 small bulb fennel, cut into small dice
1 leek, quartered lengthwise then chopped
2 to 3 ribs celery with leafy tops, chopped
1 onion, chopped
1 large bay leaf
Herb bundle of parsley, thyme and rosemary (a few sprigs of each)
Pepper
6 cups vegetable or chicken stock
2 cups passata or tomato purée
1 28-ounce can San Marzano tomatoes
Chili flakes and EVOO – Extra Virgin Olive Oil, to serve
Directions
Rinse lentils well and add them to a large pot with enough water to cover by about 2 1/2 inches. Add crushed garlic clove and bring to a boil. Add salt, reduce heat and simmer 30-40 minutes. Turn off heat and let lentils cool in any remaining liquid.
Heat a soup pot over medium-high heat with olive oil, 2 turns of the pan. Add chopped garlic, fennel, leeks, celery, onions, bay, herb bundle, some salt and pepper, and cook partially covered for 7-8 minutes to soften, stirring frequently.
Add stock, passata or purée, and tomatoes, breaking them up with a spoon or crushing them with your hands when you add them to the pot. Stir in cooled lentils; combine and simmer to combine flavors and until soup reaches desired thickness.
Remove bay and herb bundle, and serve in shallow bowls garnished with chili flakes and a swirl of extra virgin olive oil.