Several rows in our garden are always reserved for leeks. It all started years ago with the classic book, Crockett's Victory Garden, a month by month guide to all things (well most) gardening. It was in those pages Joe set his eyes on them for the first time, leeks that looked like they could almost double as baseball bats, actually they were Crockett's exact words. It inspired him to give leeks a try. In addition, as cooking enthusiasts in the eighties, finding leeks in the supermarket was often futile, or if they had them, very expensive and not that good.. So growing leeks was a logical conclusion.
Leeks are a cool season vegetable that require 120 to 170 days to harvest. Joe starts them indoors and transplants them in the garden anytime after the last frost. At that point the leeks look like skinny blades of grass. He plants them closer together than they should be, so that we have thinnings that can be used like scallions before the mature leeks are ready. We will harvest most of them in the fall but some will winter over until early spring.
Even though we haven't had much of a stretch of fall weather and it may get up to 80°F today, I am craving the stews and braises that are a natural in the cooler weather. In this dish versatile chicken thighs are slow cooked on top of a bed of leeks and mushrooms. The mild onion flavor of leeks pairs nicely with the savory earthy flavor of the mushrooms.
If you choose to brown the chicken first as I did, pat the chicken pieces dry with paper towels. This helps keep the chicken from steaming instead of searing. You can also substitute chicken leg quarters for the thighs, that's the thigh and the leg in one portion. Boneless skinless thighs are another option, add those directly to the slow cooker without browning. I chose bone in and skin on for better flavor. I like the skin on and browned, it protects the chicken during the cooking process and makes for a more attractive presentation. You don't even have to eat the skin if you don't want to.
It has been stated countless times but is worth repeating. Do not rinse chicken, it just splashes bacteria all over you, your countertops and any other food that is nearby. The heat from cooking is enough to kill any bacteria that are present on the chicken.
The recipe is very simple, you can serve the chicken with the leeks and mushrooms as-is or after removing the chicken, thicken up the sauce a bit. I ladled out some of the broth and stirred in a little flour to thicken it up and added a little sour cream and half and half to make a more substantial sauce. Serve with white basmati rice to absorb all the juices.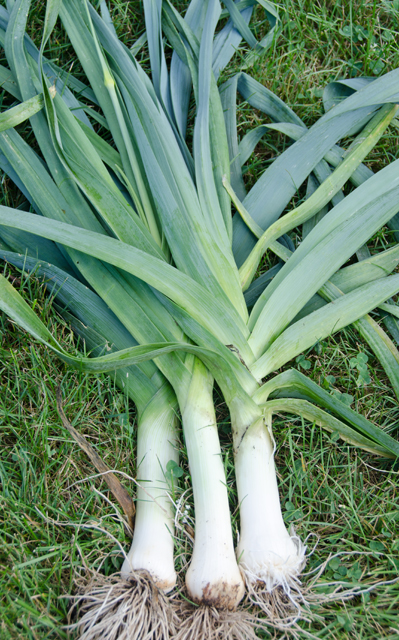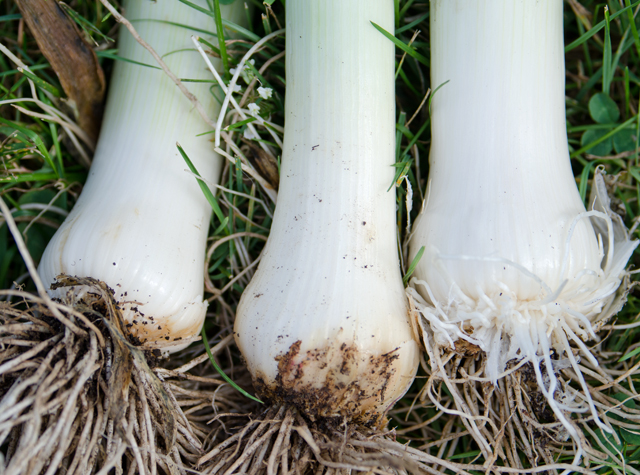 Slow Cooker Chicken Thighs with Leeks and Mushrooms
Serves 4-6
Ingredients
3 lbs skin on and bone in chicken thighs
1 T olive oil
4 c assorted sliced mushrooms, white, shiitake, cremini
3 c leeks white and pale green parts only, halved lengthwise, washed well to remove any dirt and sliced thinly
1½ T fresh thyme leaves
1½  T minced fresh sage leaves
Kosher salt and fresh ground pepper to taste
2/3 c dry white wine (Chardonnay or Burgundy)
2/3 c chicken broth (homemade or low sodium canned)
1 T all-purpose flour
1/3 c sour cream
1-2 T half and half or heavy cream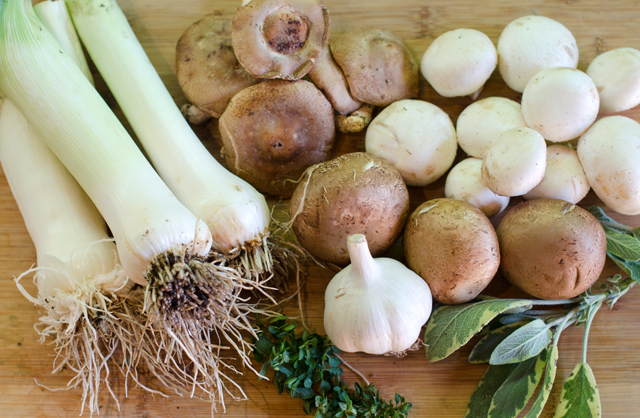 Directions
Heat a large non stick skillet over medium high heat.
Pat dry the chicken thighs well with paper towels. Season with kosher salt.
Add olive oil to skillet and add chicken thighs skin side down. Do not crowd, this  should be done in batches. Cook skin side down for three minutes then flip to other side and cook for an additional two minutes. Remove to a plate.
Place the mushrooms, leeks, thyme and sage to the slow cooker. Season with a  little salt and some fresh ground pepper.
Nestle the chicken pieces on top of the vegetables and pour the wine and broth  around them.
Cover and cook on low for six hours. If desired, at the end of cooking remove the chicken pieces to a platter and keep warm. Ladle out about a cup of the broth into a glass measuring cup. Whisk in a tablespoon of flour to thicken and stir in sour cream and half and half or heavy cream. Stir this back into the slow cooker taste and add more salt and pepper as desired. Serve chicken and sauce over rice.