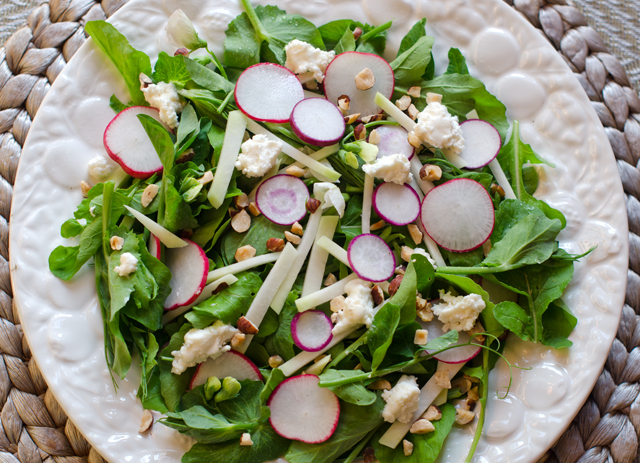 I am pleased to say that the weather this spring  has cooperated with Joe's spring plantings. Many years spring  has brought just a little cool weather followed by a blast of 90 degree plus temperatures that we never recover from. We have had our share of rain, but only one heat wave ( 3 consecutive days of 90° heat)  in May.
The cool, occasionally rainy weather makes for plump healthy radishes, too much heat and they become tough, pithy and hot. This week I picked the first harvest of beautiful crimson red, pink, purple and white Easter Egg radishes. Joe does consecutive plantings of quick-growing crops like radishes, arugula and salad greens so that they aren't all ready to harvest at once.
Peas are one of the first seeds we plant in the garden, not just for the edible pods, we also reserve one section to harvest for the shoots alone. The round leaves and wispy tips are reminiscent of a green butterfly. To harvest I pinch off the tender tips, the top several leaves and the tendril that ends the vine, in turn they will send out new growth for the next harvest in several days.
This salad combines the best of spring, spicy arugula, snow pea shoots, crunchy sweet radishes from our garden and kohlrabi from the local farmers market. I accented the salad with some toasted hazelnuts and creamy French feta. For this vinaigrette I combined champagne vinegar, Dijon mustard, shallot, a touch of honey and extra virgin olive oil. When making a salad be sure to use a bowl that gives you plenty of room to toss your ingredients. I start by tossing the greens with dressing to coat them lightly, then I add some of the other ingredients and toss again. I leave the rest to top the salad with, this ensures that the last person who is served doesn't get all the heavier ingredients that end up in the bottom of the bowl.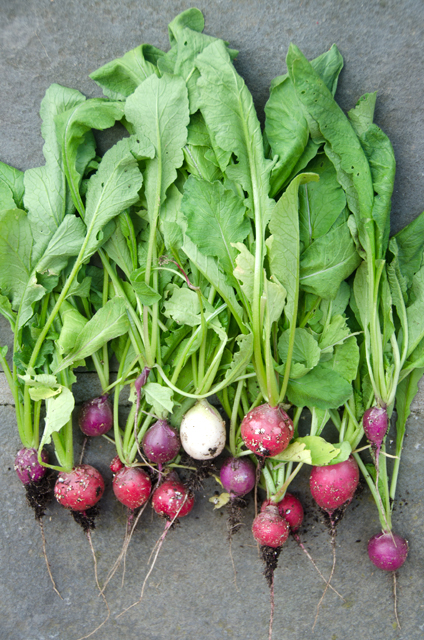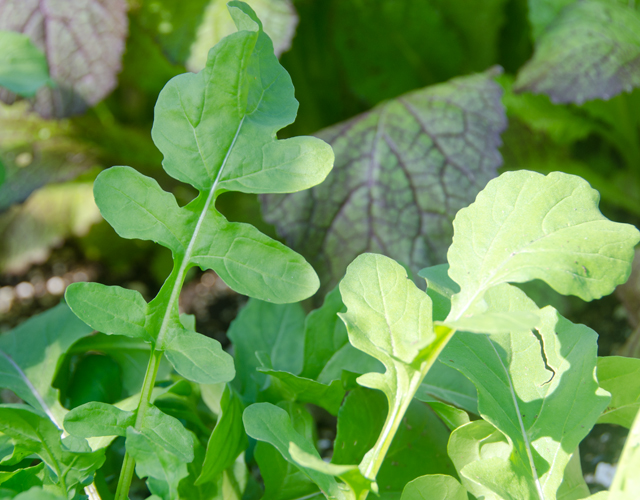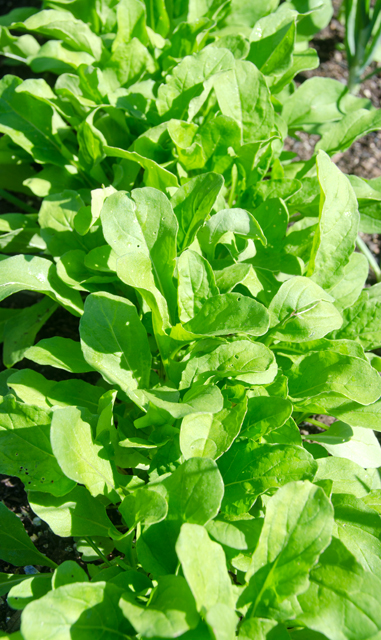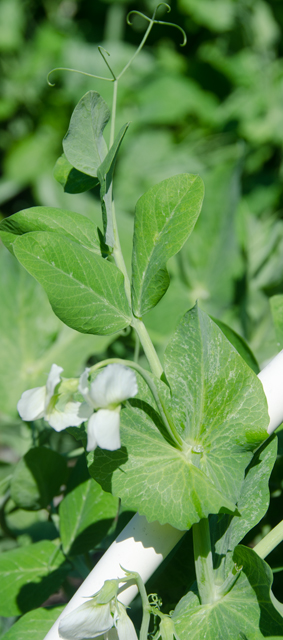 Arugula and Snow Pea Shoot Salad
Serves two
Ingredients for the Salad
4 c snow pea shoots
4 c arugula
4-5 medium radishes, thinly sliced
1 c kohlrabi, peeled and cut into matchstick julienne
¼ c toasted hazelnuts
1/3 c crumbled French feta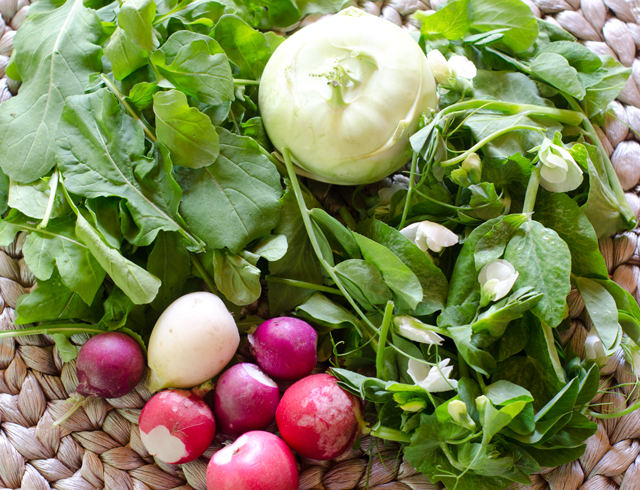 Ingredients for the Vinaigrette
2 t champagne vinegar
½ t honey (more to taste)
¼ t Dijon mustard
½ t finely chopped shallot
¼ c extra virgin olive oil
Kosher salt and freshly ground pepper to taste
Directions
To make the dressing, combine all the ingredients in a small bowl and whisk together until evenly combined. Taste and adjust seasonings if necessary. Season to taste with kosher salt and pepper.
Place the arugula and snow pea shoots in a large bowl and toss with some of the vinaigrette and taste. Add about half of the other ingredients, toss again, adding more of the dressing if necessary. Top the salad with the remaining ingredients. Season each portion to taste with freshly ground black pepper.