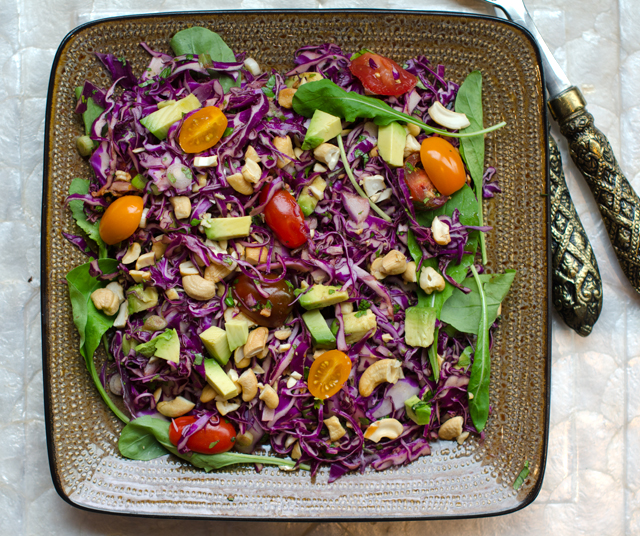 Suvir Saran's first restaurant, Devi was awarded a coveted Michelin star for his critically acclaimed Indian cuisine. He closed Devi in 2012, and more recently opened Tapestry, in May of 2016. The cuisine at Tapestry had a more global focus interpreted with an Indian viewpoint. Unfortunately Tapestry closed in March of this year after being open for only ten months in spite of positive reviews. The problem according to Mr Saran was "high rents and low covers". I never had the opportunity to visit the restaurant, but Food and Wine magazine provided a recipe from Tapestry for Avocado and Cabbage Slaw in their January issue.
What gives this slaw its unique flavor is the addition of chaat masala. It is a sand colored spice blend, predominately flavored with dried mango powder, also known as amchoor, black salt and asefetida. It is a traditional accompaniment to a fruit snack, often sold by street vendors, phal-ki-chaat, four or five fruit selections sprinkled with fresh lime juice and chaat masala.
The avocado and cabbage slaw is a reimagining of the traditional snack. This time, crunchy colorful cabbage, creamy avocados and juicy tomatoes take the place of the fruit. Chaat masala is part of the dressing that includes lime juice, honey, fresh ginger, fish sauce, spicy sriracha, cilantro and mint. You could make your own chaat masala, some of the ingredients, cumin and coriander seed are accessible in any supermarket, others, dried mango, asafoetida powder, would require an online trip to an Indian grocer. I purchased my chaat masala on Amazon. It has a very pleasant light spicy fragrance and includes thirteen spices.
We enjoyed the salad, the chaat masala made it unique but never having the original dish I think we were at a disadvantage. I will have to try the fruit salad to make a comparison.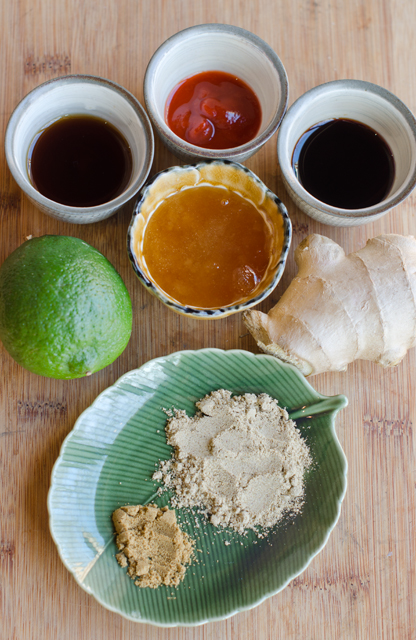 Avocado and Cabbage Slaw
Serves six
Ingredients
3 T fresh lime juice
2 T honey
1 T peeled and finely grated fresh ginger
2 t sriracha
2 t Asian fish sauce
1 t white wine vinegar
¾ t chaat masala
¼ t ground cumin
kosher salt and freshly ground pepper
1 lb green and/or red cabbage, cored and finely shredded
6 scallion, light green and white parts only, thinly sliced
1 pint cherry or grape tomatoes
½ c cilantro leaves, finely chopped
¼ c mint leaves finely chopped
2 Hass avocadoes-peeled, pitted, and diced, plus more for serving
1 c roasted, salted cashews, chopped, plus more for garnish
Microgreens for garnish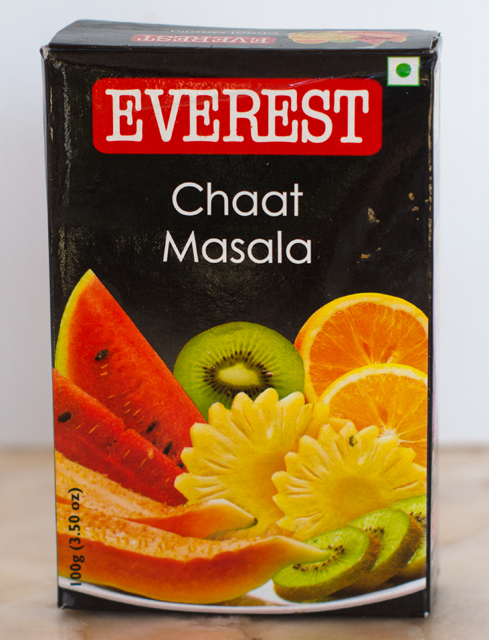 Directions
In a large bowl whisk the first eight ingredients until well combined. Season with salt and pepper.
Add the cabbage, scallions, tomatoes, chopped cilantro and mint, diced avocado and 1 cup of chopped cashews. Toss to coat. Garnish with avocado slices, chopped cashews and microgreens.