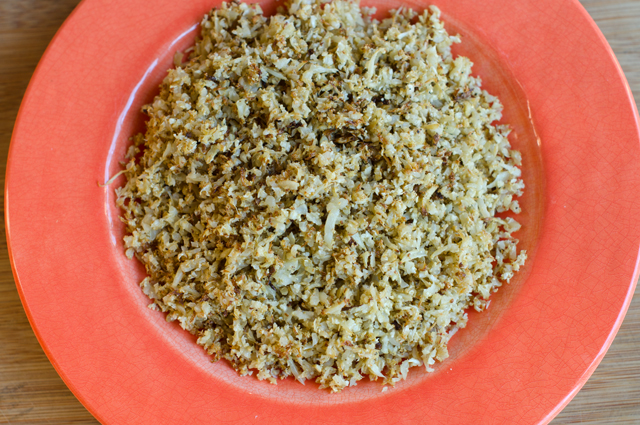 Toasted cauliflower rice takes plain cauliflower rice to the next dimension. If you are already making cauliflower rice, there's not much more to do to give this "stand-in" a more rice like texture along with the nutty quality we love in regular rice. Make cauliflower rice either by pulsing it or using the shredding disc of the food processor. You can also go low-tech and grate the cauliflower on a box grater with the medium sized holes. I think it's even more important to press out the additional liquid when you are making toasted cauliflower rice, so your rice will toast, not steam.
Put the cauliflower granules in a large enough bowl to mix it around, toss with a tablespoon or so of olive oil, a sprinkle of kosher salt and a grind of pepper (white pepper if you are fussy). Spread the riced cauliflower evenly over a lined baking sheet, foil works best here for easy clean up. A full head of cauliflower will probably take two baking sheets. Bake at 375°F convection heat for about twenty to twenty five minutes. I flipped the baking sheet from front to back and top to bottom at the halfway point and gave it several good stirs during the cooking time. The end product is toasty with an amazing rice like texture. Bake more than what you think you might need, it will shrink (after all cauliflower is 92% water) during the cooking process and yes, it is that good. Feel free to add any spices or add-ins to this dish. I served it with pesto chicken breasts to absorb the sauce but the possibilities are endless.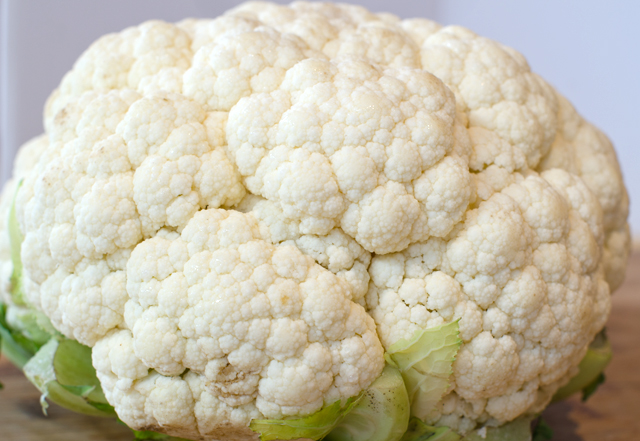 Oven Toasted Cauliflower Rice
Serves 2-4
Ingredients
1 head cauliflower
1 T olive oil
Kosher salt and pepper to taste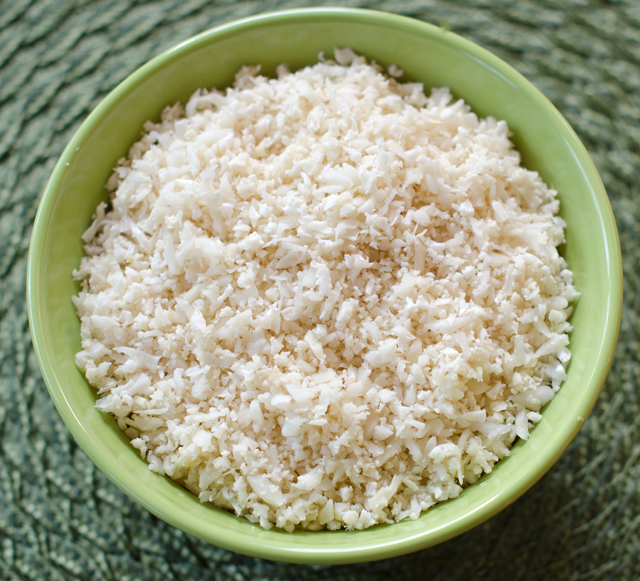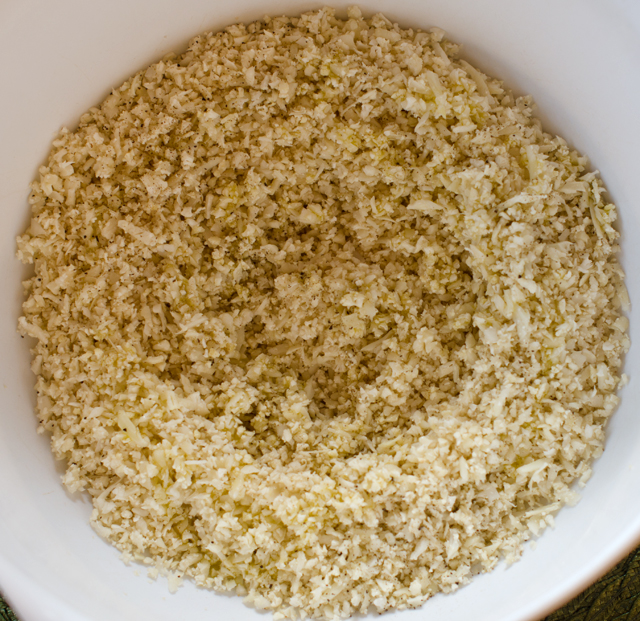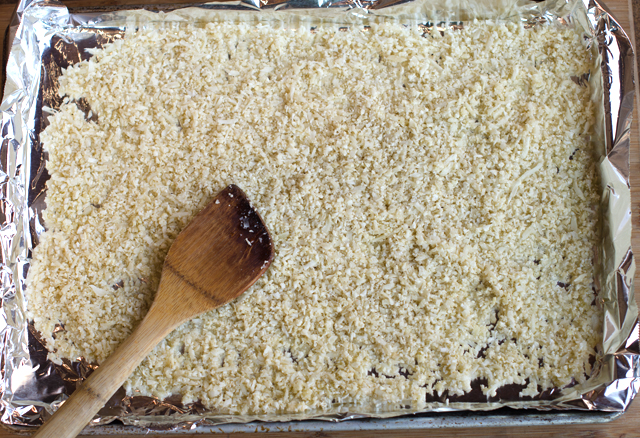 Directions
Preheat convection oven to 375°F. Cover two large, rimmed baking sheet with aluminum foil.
Break the cauliflower into florets, removing the stems. Place the florets in the food processor bowl and pulse until the cauliflower looks like rice. This takes about 10 to 15 one-second pulses. You may need to do this in two batches to avoid overcrowding.
Place the cauliflower rice in a large bowl, add olive oil, salt and pepper. Toss until the rice is coated with the oil. Spread in a single layer on the baking sheet and roast until tender, rotating the baking sheets halfway during the baking time. The rice is done when it starts to look golden in spots.